第七話
Experience Vol.7
Experiencing Hot Springs in Izumo City and why it's the best decision you can make
Stay at a ryokan when you visit Izumo! With so much to see and do there, it's the best option for your extended stay. What is a ryokan, you ask? Ryokan are Japanese-style hotels with restaurants and hot springs all in one place.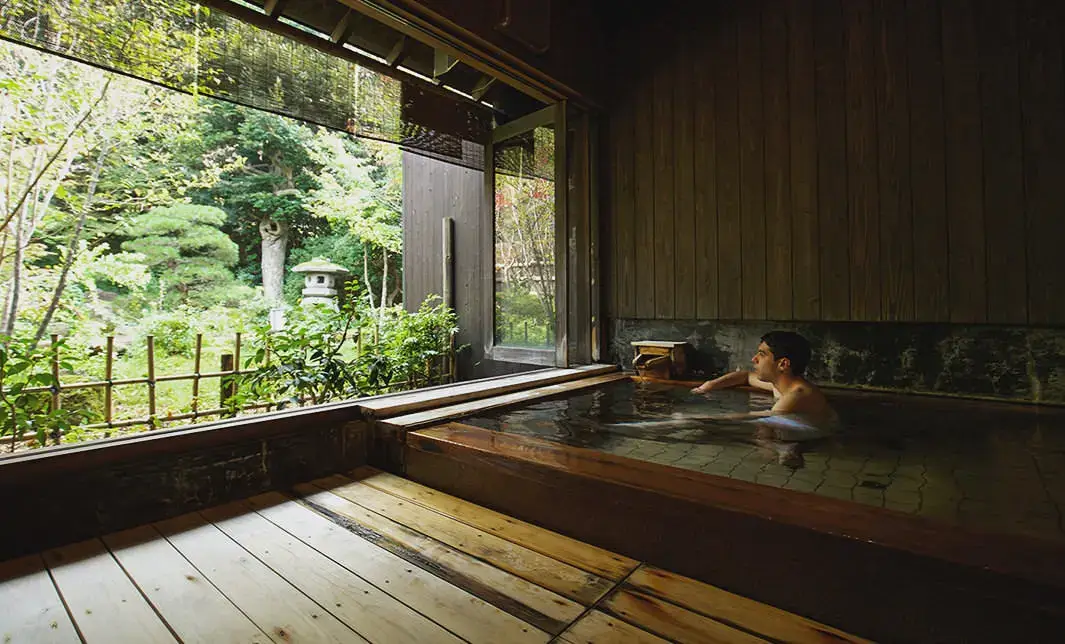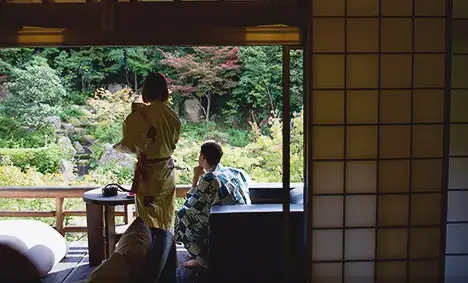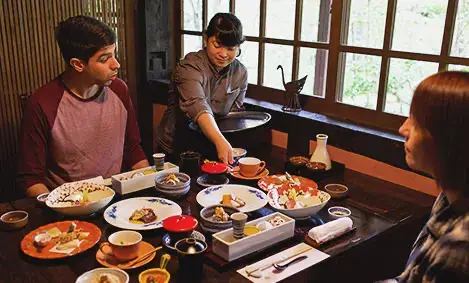 I stayed at one named Yuyado-Souan. I'll tell you about its different hot spring bath room offerings, the bedrooms, the full course Japanese meal, why it's popular to stay there and how to get there.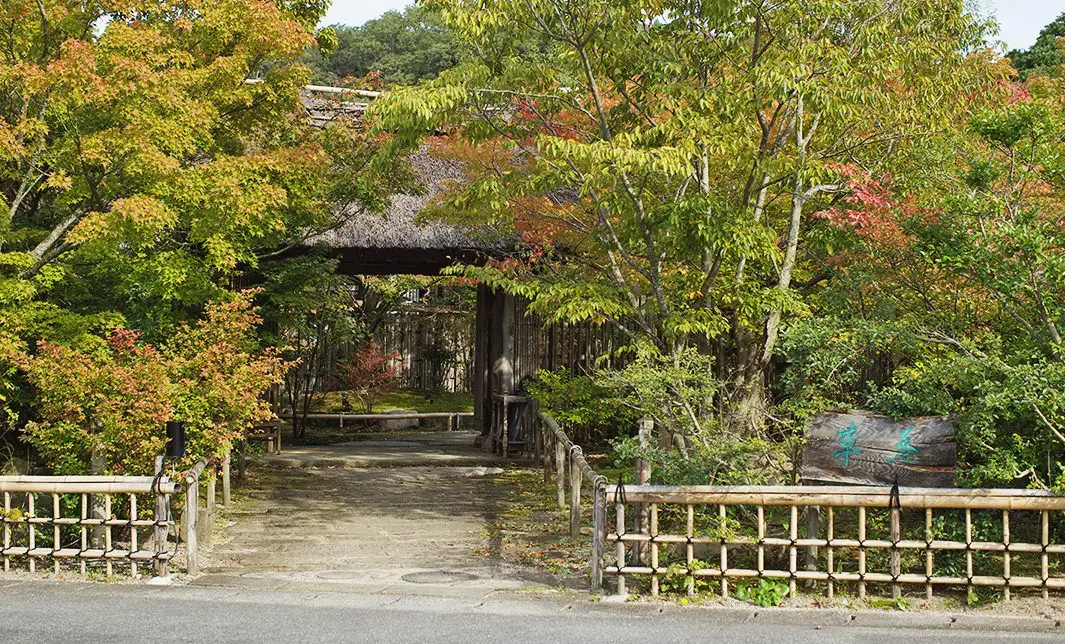 Yuyado-Souan features three private outdoor hot springs and three indoor hot springs.
Souan is located in Izumo City's Yunokawa Hot Springs. Its hot spring baths are prepared by filling each bath with natural onsen water (naturally heated mineral water) fresh from the hot springs, as-is without the need for adding water or any artificial heating, while excess water is allowed to overflow freely out from the bath.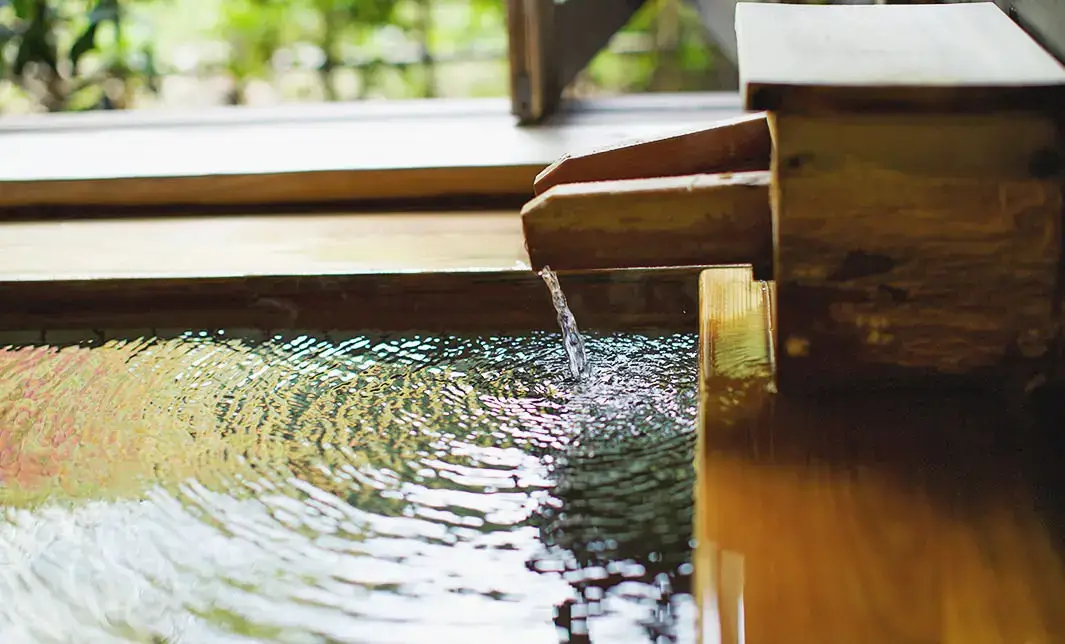 Its water is actually famous for being one of the "Nihon Sandai Bijin no Yu"(Japan's top three hot springs for beautiful skin). Upon approaching the entrance I could feel the remnants of Buddhist culture. And this felt natural as the people working there were all serene in their movements as they helped me.
There are six private baths in Souan. Bathroom choices included open-air and indoor baths, as well as tubs of stone, cypress and lacquer wood. Upon stepping into the bath I easily and immediately felt the warmth of the smooth water wrap around me in comfort.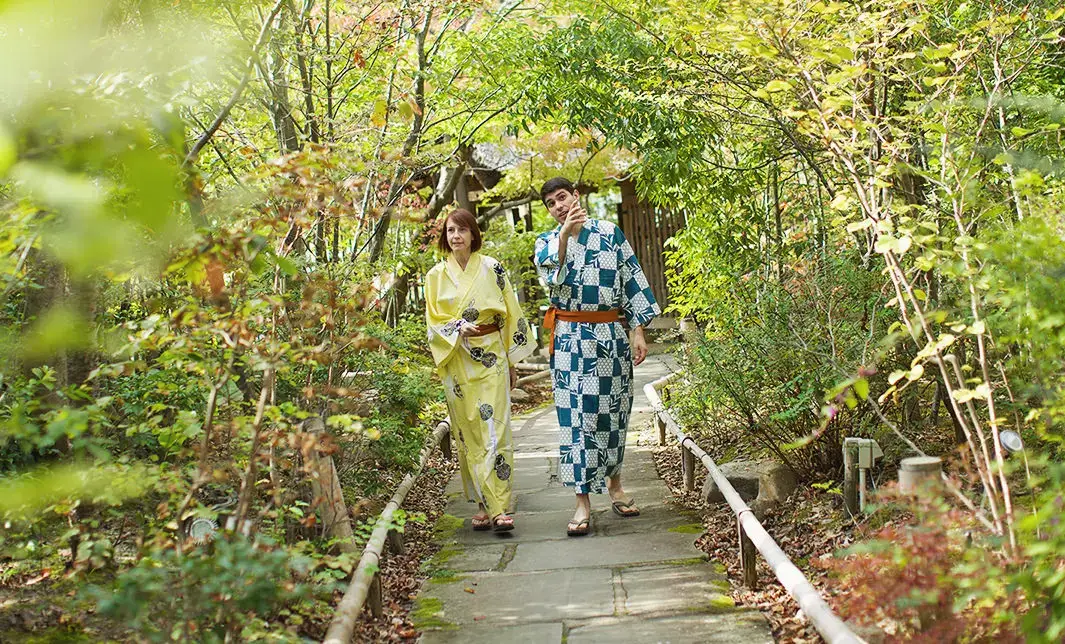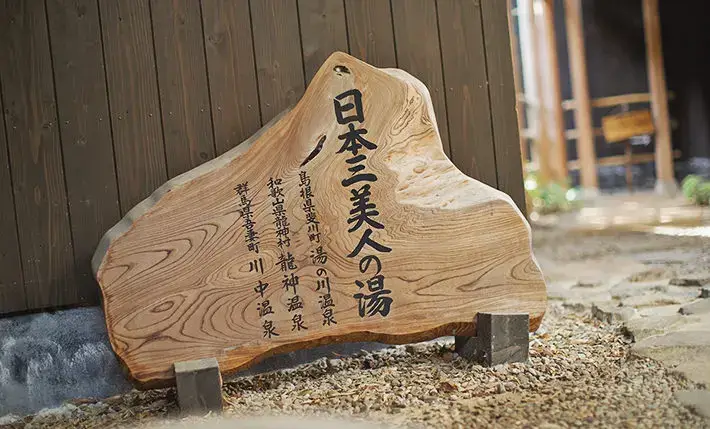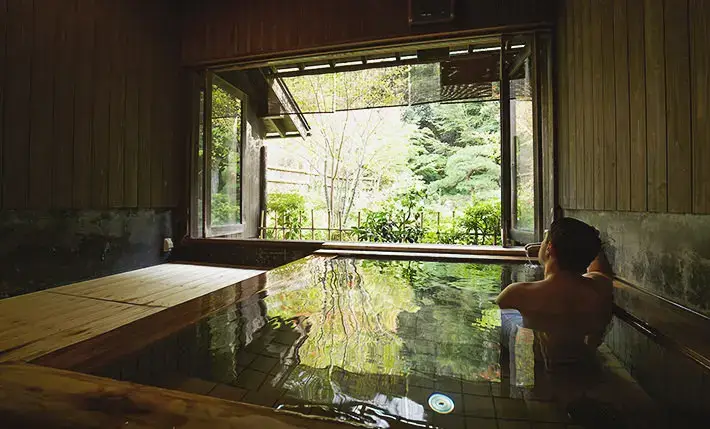 I really recommend using the wooden themed room. This is the room I used. I also got a large open window looking out on an immaculately manicured natural garden forest.
Souan also features a Japanese full course meal that I think everyone can enjoy.
Also inside the ryokan is the restaurant "Suzuna". The wait staff are all very friendly. Compared to other ryokan I've stayed at, my first impression upon seeing the food was that it is fairly more foreigner-friendly in that it has more cooked items such as tempura, which also tasted fantastic.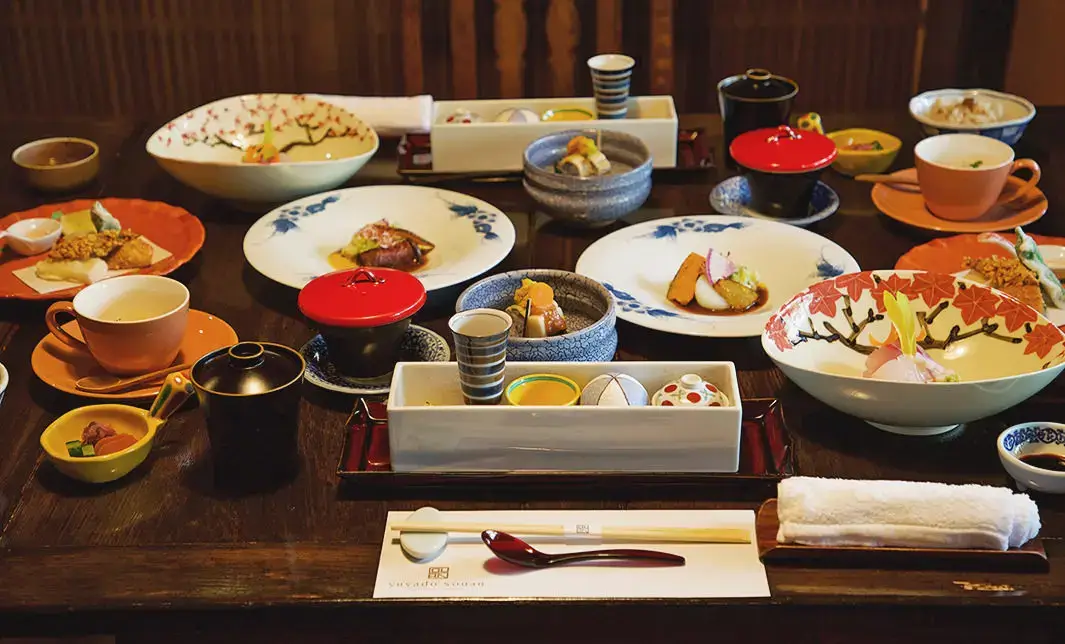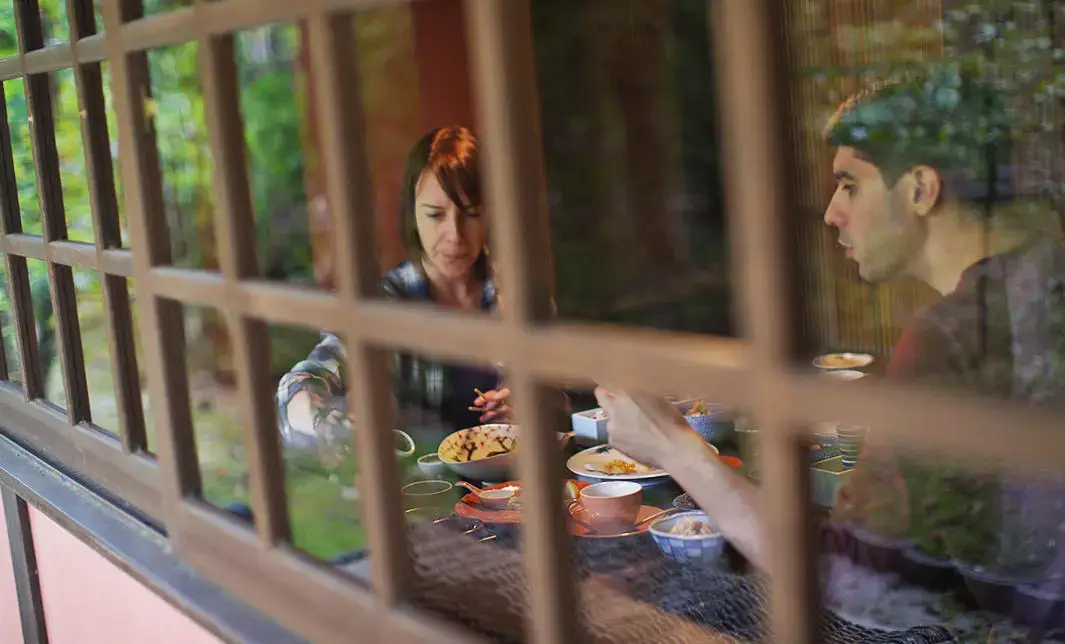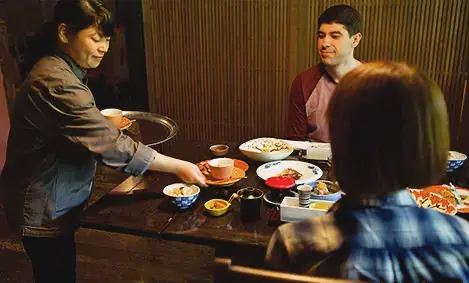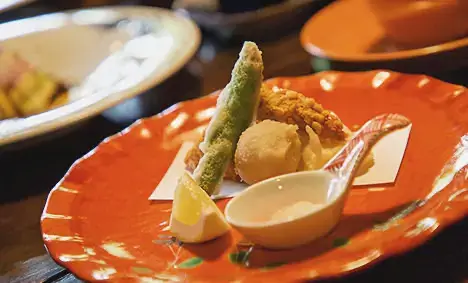 However, the food that impressed me the most was the delicious fresh seafood that looked painstakingly prepared. They also use locally grown herbs and vegetables. Upon tasting many of the foods, they seemed to melt away in my mouth, leaving a pleasant aftertaste, especially when paired with soy sauce.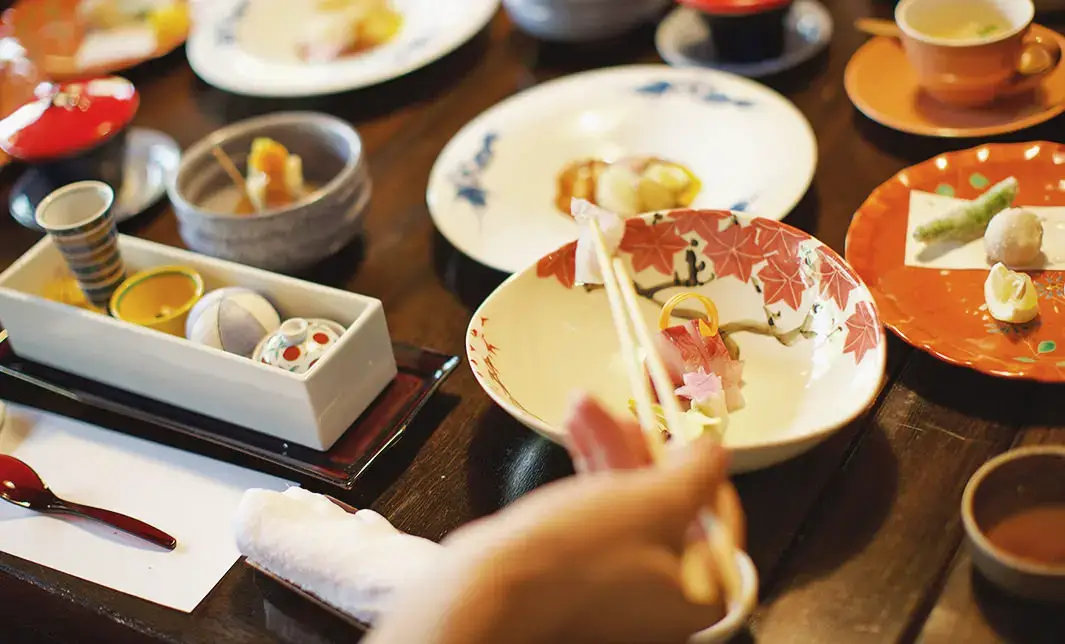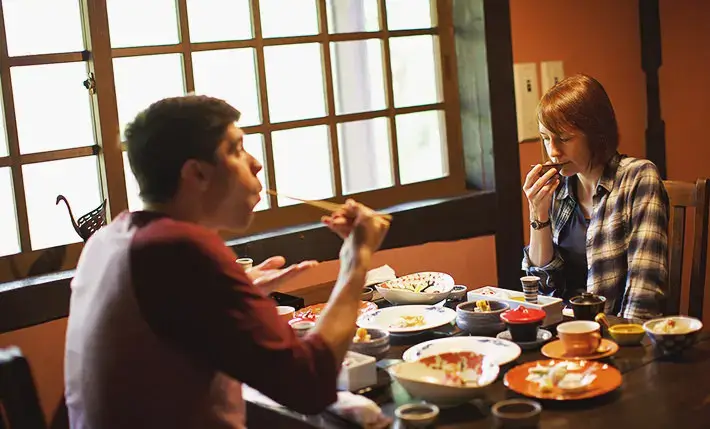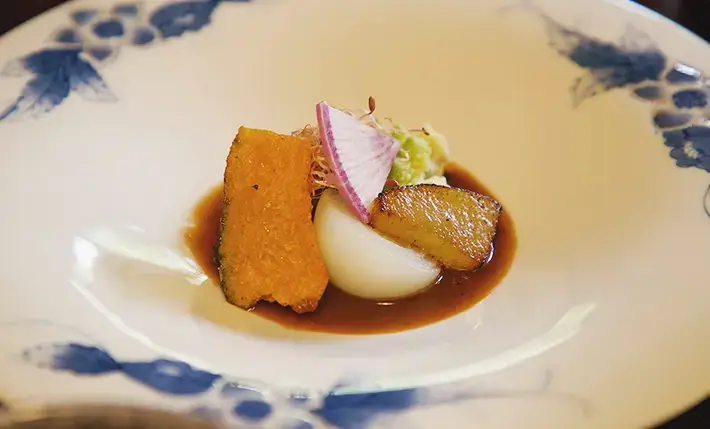 The dining rooms felt just as I would imagine a traditional Japanese setting should be. You do not even need to be an overnight guest to enjoy a traditional lunch at Suzuna. There are lunch sets available for 1500 to 3200 yen (prices as of November 2018).
Souan has a variety of authentic Japanese suites that took me by surprise from the moment I entered the room.
All are honestly some of the most amazing hotel rooms I've seen in Japan. This time, I chose to stay in the "IYASHI-no-YADO" because of its second-floor balcony view of an amazing picturesque Japanese garden.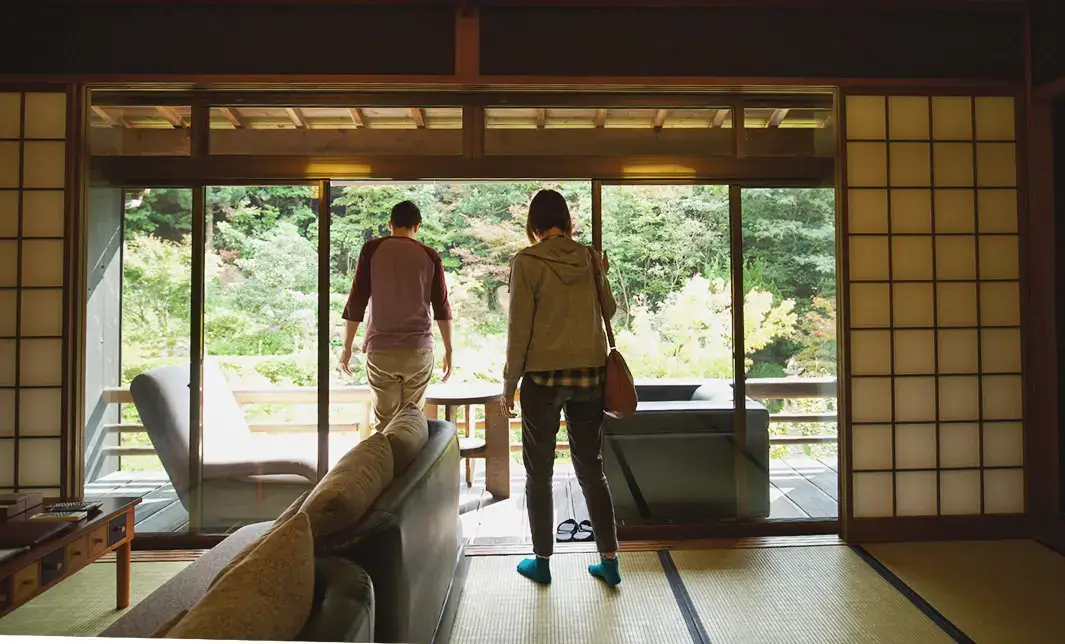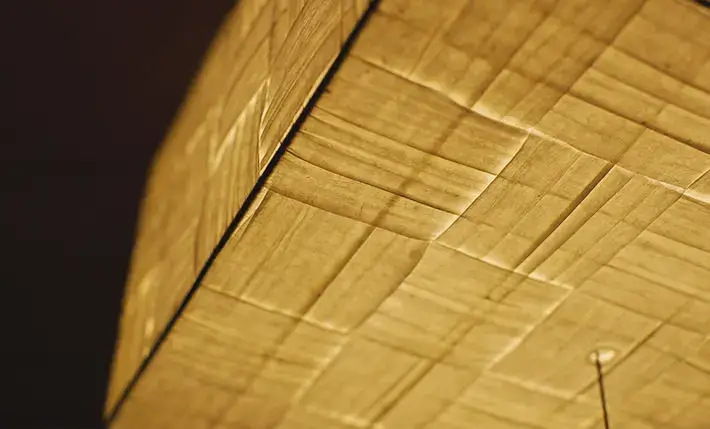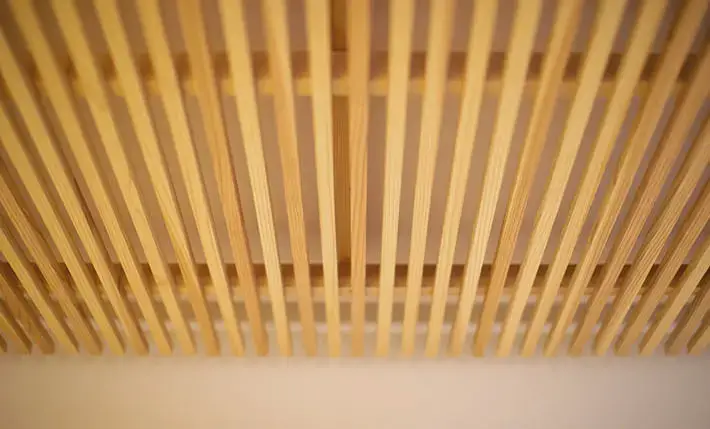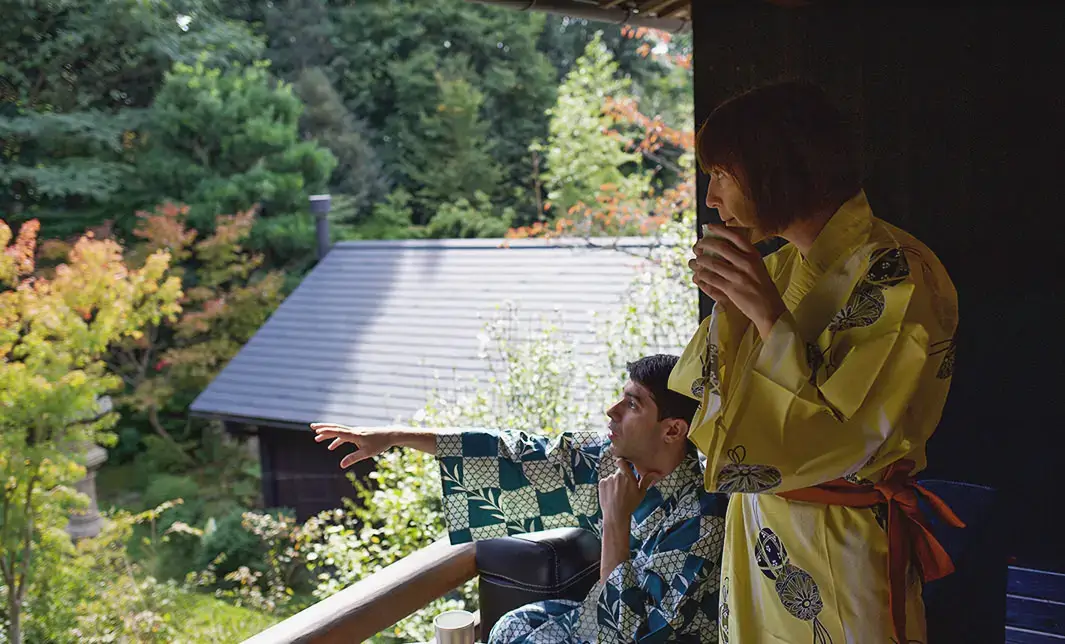 "IYASHI-no-YADO" is a traditional village-style inn deep in the mountains with a peaceful vibe. Upon entering the room I felt as though I had truly arrived at the most ideal version of Japan. The room has a partially open-air bath. Its tatami floors and large sofas were great to relax on after the onsen, especially since they felt luxurious to the touch.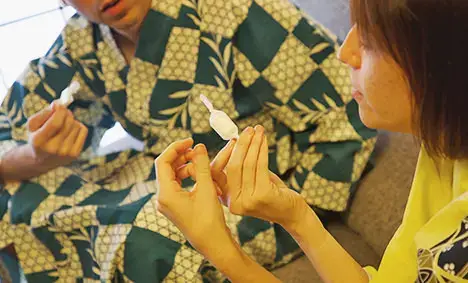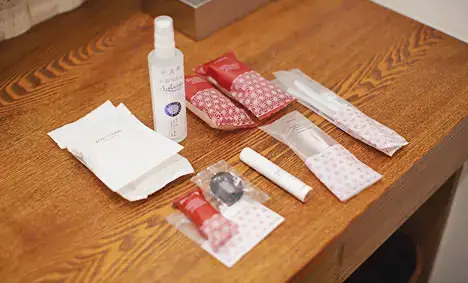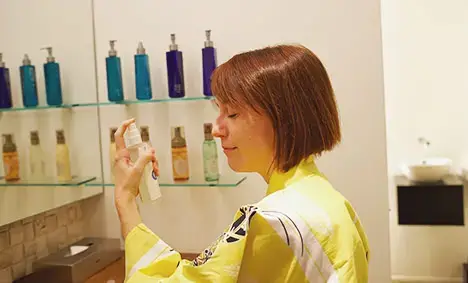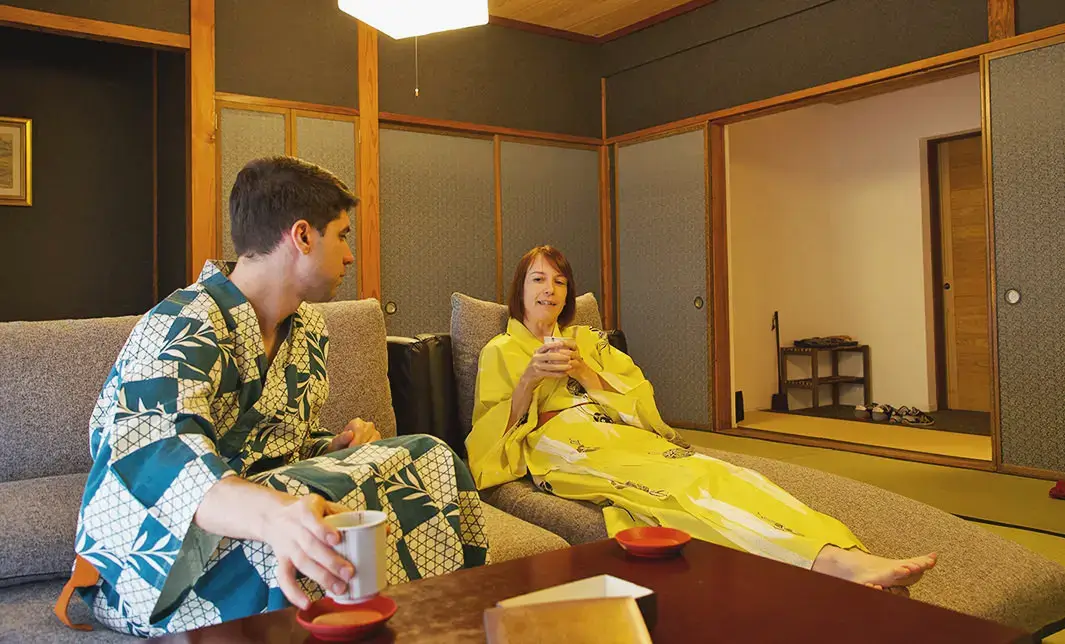 Also in Souan is a cute gift shop with some unique items you can't find anywhere else in Izumo.
Along the main stone walkway is the gift shop "Souan Style". In this shop I found some very chic Japanese items such as chopstick holders, cups, bags and, most notably, "omiyage", aka. gift snacks. I bought a large box of variety cookies that are only made especially for Yuyado-Souan which I later gave to my mother-in law. She ended up loving me for it.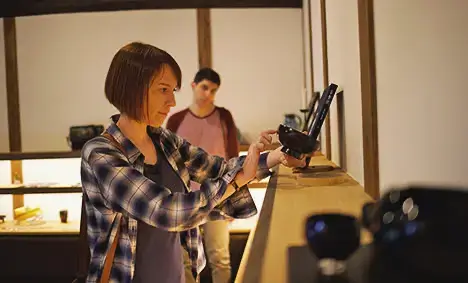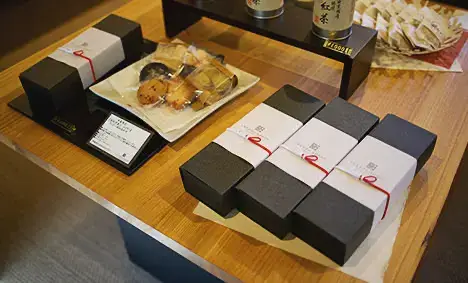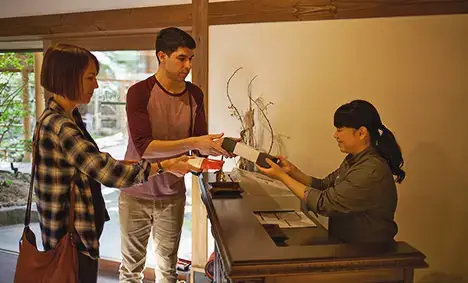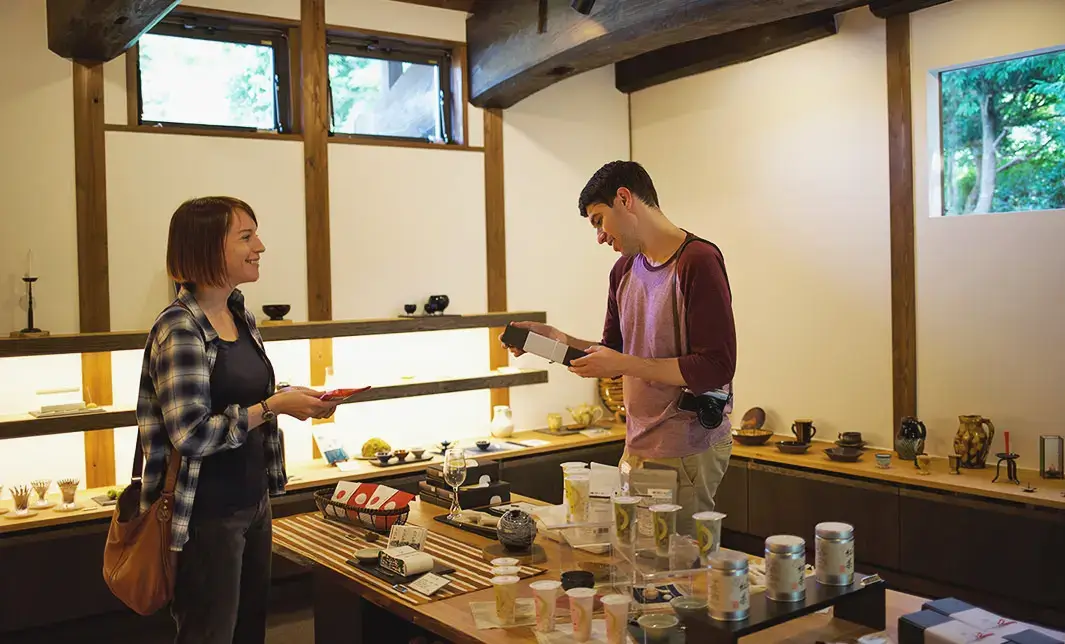 Closing
In closing, I really recommend Yuyado-Souan for your trip to Izumo if you want the most absolutely authentic Japanese experience. While this ryokan certainly isn't cheap, I am sure you will find that it is well worth it. And it's easy to get there, too.
A courtesy bus from JR Shobara Station is available to take you there. Check-in is at 3pm and check-out is at 10am or 11am. Make sure to verify the check-out time when you book your room and to reserve in advance at www.yuyado-souan.jp/en. You will no doubt be able to relax here after a long day of walking around Izumo.
Advice And Summary
I recommend taking your time while inside and not rushing. Also, don't be afraid to speak up about any issues you may have. Japanese people have a culture of "omotenashi", which means to give good service in hospitality. So don't be shy!
1491 Gakutō, Hikawa-chō, Izumo shi, Shimane (MAP)
Check-in : 3:00a.m. ~ 6:00p.m.
Check-out : 10:00a.m.(Some rooms have an 11:00a.m. check-out time. )

by Alexander Munoz